Strategies for the Modern Designer
Transforming Commercial Spaces with Art
Discover fresh approaches to selecting art in commercial design that create more impactful and culturally rich environments. These principles can offer a range of benefits to clients, from enhancing brand identity to enriching user experiences.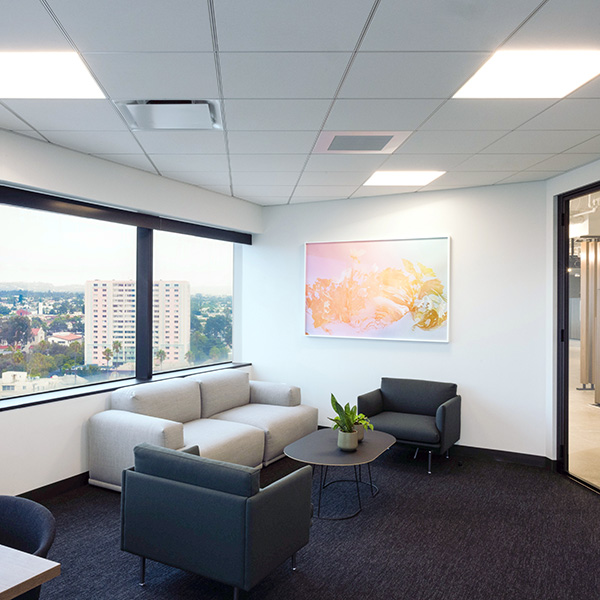 Art by Zach Hyman. Curated by ATP.art.
In an industry where every detail matters, the integration of art isn't merely an aesthetic choice; it's a strategic one. Well-chosen art can significantly enhance employee well-being, boost productivity, and create an inspiring work environment. Art selections can align with a company's mission and values, conveying a profound sense of purpose and commitment.
This white paper is a valuable resource for designers seeking to infuse creativity and uniqueness into their projects, providing insights into art's role in crafting distinctive, memorable environments.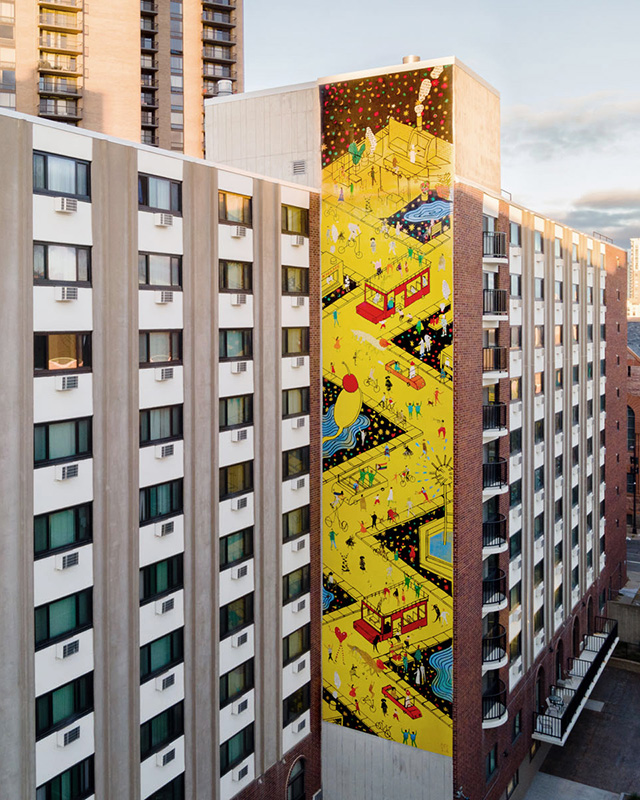 A 14-story mural by Ryan Peltier. Curated by ATP.art.
Key Takeaways
Art for Enhanced Engagement: Discover the transformative power of art in making commercial spaces more engaging and memorable.
Art's Psychological Impact: Uncover the influence of art on cognitive engagement and experience enhancement in commercial settings, based on psychological theories.
Biophilic Design: Explore the integration of nature-inspired art to foster soothing and productive environments.
Cultural Coding: Understand the enhancement of spaces through culturally themed art, offering unique identities and narratives that connect with diverse audiences.
Leveraging Art Consultancies: See how art consultancies aid commercial designers in selecting art that balances aesthetic appeal with cultural relevance.
Who Should Read This?
Commercial Designers (Interior and Exterior)
Architects specializing in commercial projects
Commercial Art Consultants and Curators
Marketing Professionals in the Hospitality Sector
Branding and Experience Design Specialists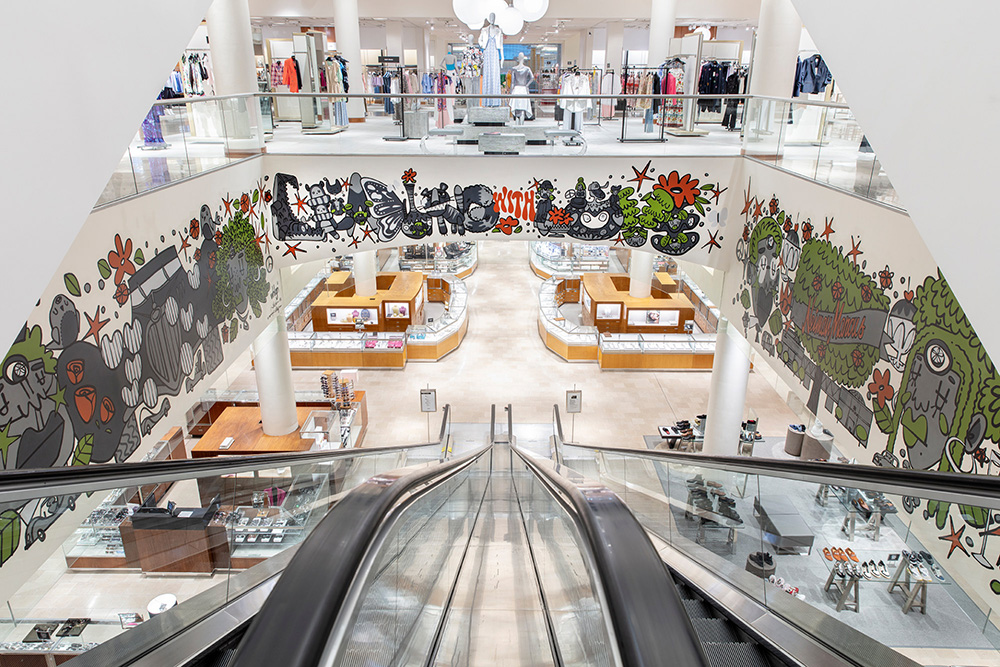 All I See is You & I (2023) by ​Tony Whlgn for Neiman Marcus, Troy. Curated by ATP.art.
Explore the dynamic interplay of art and commercial design. Uncover effective strategies and insights for transforming commercial spaces into memorable and impactful environments